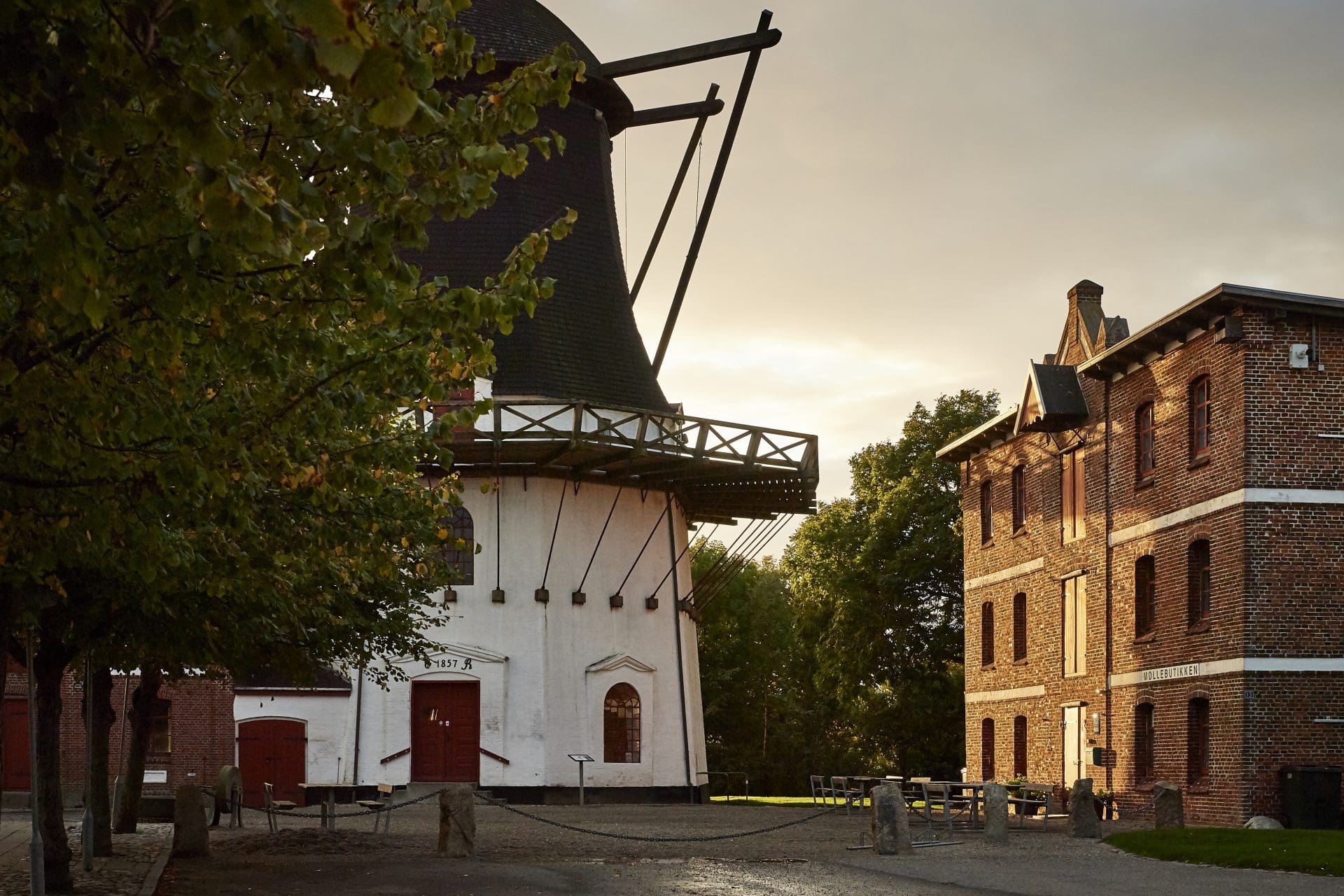 Højer Windmill
Open today
10am - 5pm
Højer Windmill
Højer Windmill from 1857 is both a museum and a well-preserved cultural milieu located on the edge of the marsh – a fantastic culturescape where the battle with the water has influenced men and buildings for centuries. Northern Europe's tallest Dutch windmill with its storehouses, mill house and evocative garden narrates the history of the mill and its technical features Have a good look at the impressive view of Tøndermarsken and the Wadden Sea from the mill, take a stroll in the mill garden and enjoy a refreshment in the café.
Højer Windmill is undergoing change from August 2018. As from the summer of 2019 we are going to present completely new exhibitions and facilities. In collaboration with the Tøndermarsk Initiative and Nordea-fonden we shall create exciting exhibitions and activities for the entire family focussing on the meeting of land and sea, on living conditions and the rich birdlife.
Visit us
MØLLEGADE 13
DK-6280 HØJER
hoejer@msj.dk
Tel.: +45 65 37 08 04
Inquiries regarding booking guided tours or rooms, and their prices, can be made by contacting the Museum by email:
From June 27 until August 9, 2020 there is a 50% discount on the price of our entrance tickets. This discount cannot be combined with others.
Adults: DKK 95
Children (under 18): free
Students: 20% discount
Club members: free
Groups of 10 or more: 20% discount per person
April - October: Monday - Sunday 10am - 5pm
Nocember - March: Closed