Welcome to
Højer Mill
A vibrant cultural environment
on the edge of the marsh
Open today
10am - 5pm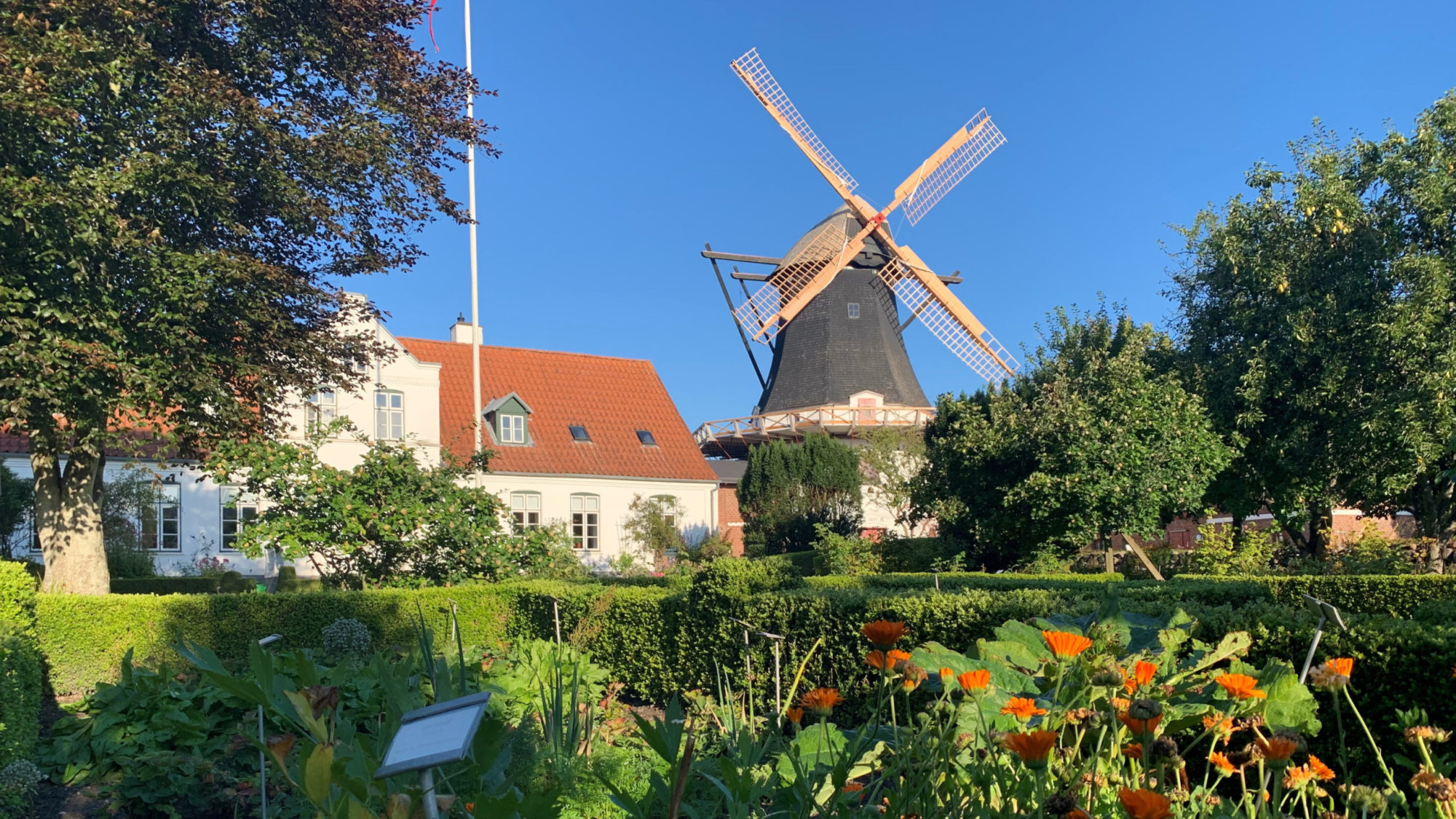 The gateway to
Tønder Marsh
Højer Mill is both a museum and a well-preserved cultural-historical environment where milling and grain trading took place from 1857 to 1972.
Find out about the history and workings of the mill and learn about life in Tønder Marsh in the exhibitions in the two grain stores, 'Store Spiker' and 'Lille Spiker'.
In the mill house, you will find the museum's shop and café selling local specialities and local crafts.
Rambling trails and paths from Højer Mill lead you to scenic nature experiences. Your visit to Tønder Marsh and the Wadden Sea National Park starts here.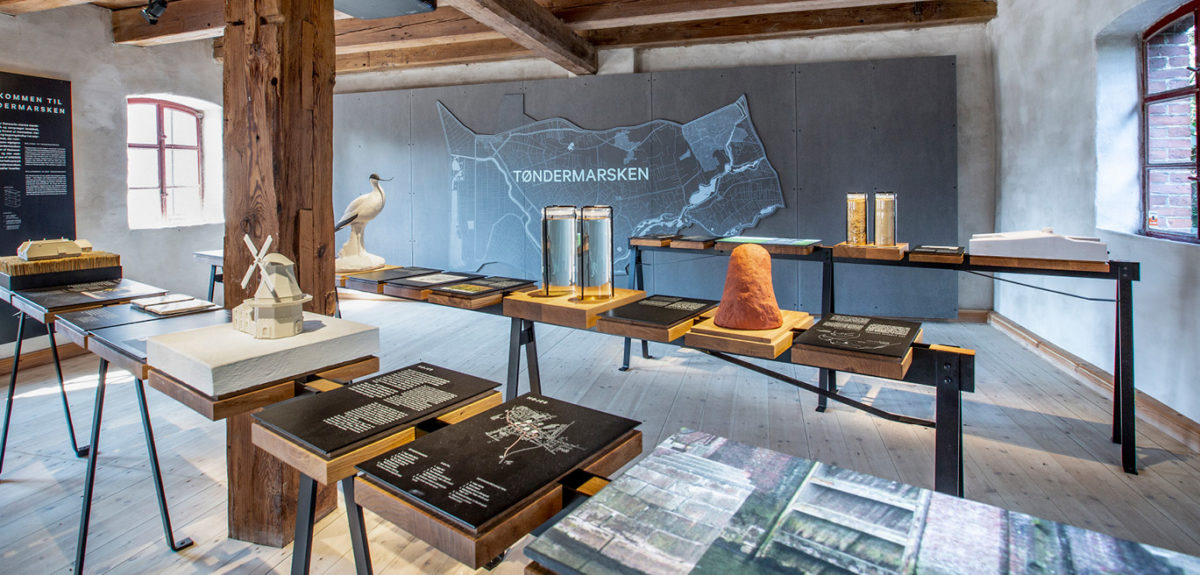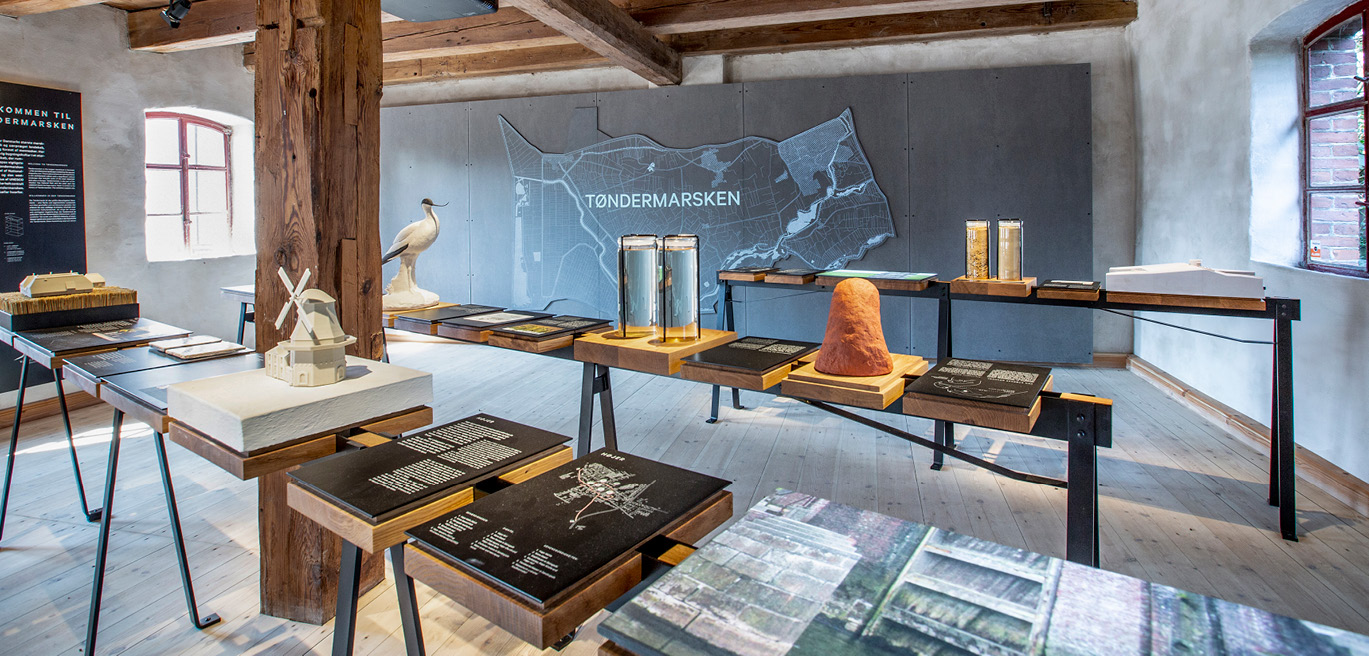 Parking
At the moment there are no parking area at the mill.
Try at the local supermarket.
There are parking spaces for coaches in Margrethevej to the west of the mill.
Food and drink
We sell a selection of excellent homemade and typical local cakes together with choice ice-cream.
Visitors can bring their own lunch and eat it in the museum grounds.
Guided tours
During opening hours on weekdays: DKK 850 + entrance fee.
During opening hours at weekends: DKK 1350 + entrance fee.
Inquiries regarding booking of guided tours, please contact hoejer@msj.dk.
Please notice that you have to book your guided tour 2 weeks before.
Childcare institutions and educational establishments can visit the museum on their own and free of charge (although prior booking is required).
Accessibility
The interior of Højer Windmill has remained practically intact, with the original equipment and furnishings including the steep staircase linking the six floors, which renders the mill difficult to access for guests with reduced mobility.
There is no outside ramp for wheelchair users.
Infants
The outdoor grounds of the museum are accessible with a pram.
Unfortunately, we cannot yet offer baby changing facilities.
Dogs
Dogs are not allowed inside the museum, but are welcome in the grounds if kept on a leash.
Please remember to pick up after your dog.
Guide and assistance dogs are welcome inside the museum.
Opening hours
April - October:
Monday - Sunday 10am - 5pm
The kitchen close 4.30pm
November - March:
Closed
TICKETS
Adults: DKK 85
Children (under 18): free
Students: 20% off
Club members: free
Groups of 10 or more: 20% off per person