WELCOME TO
ARCHAEOLOGY HADERSLEV
– 10,000 years of history in an afternoon
Lukket

10,000 years
of history
Haderslev Museum was founded in 1887 following the find of two opulent gold vessels from the Early Bronze Age.
They are about 2,500 years old. Today's museum is a large museum that houses a marvellous collection of archaeological artefacts.
All were found locally in Southern Jutland.
Museum Sønderjylland's archaeology department is responsible for all archaeological digs in this part of Denmark.
We normally exhibit our most recent finds at the museum.
The Open Air Museum features historical farms and other buildings from Southern Jutland, a rare post mill and ancient burial sites.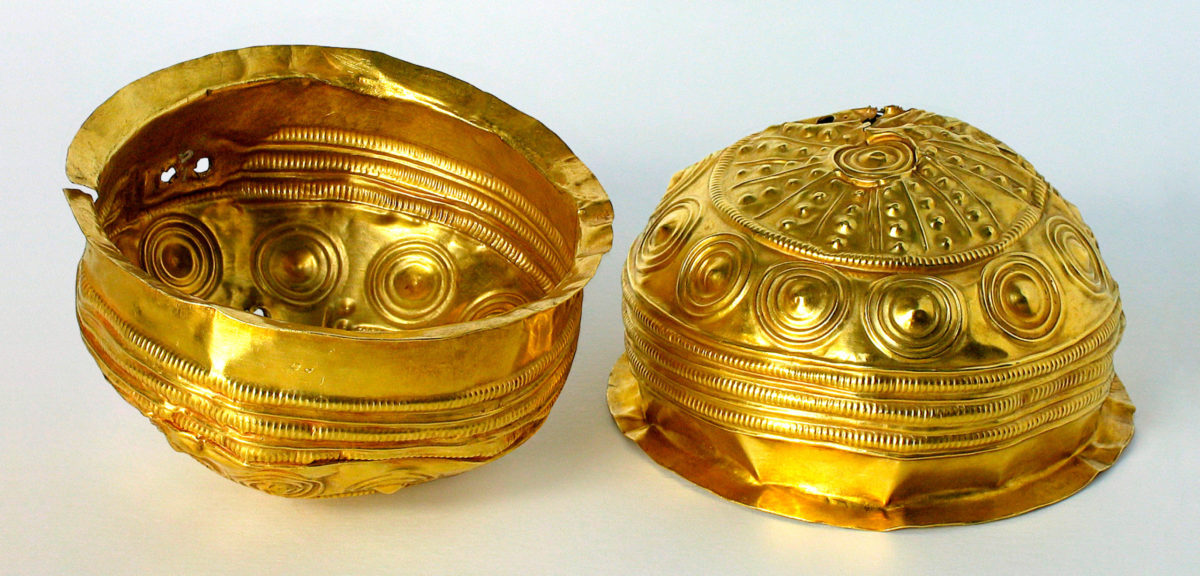 Parking
Parking by the museum is free and unlimited.
There are also parking spaces for coaches.
Food and drink
Soft drink, selection of chocolate and icecream can be bought in the museum shop.
Visitors can bring their own lunch and take it into our indoor eating area which seats 25 people.
Guided tours
We offer guided tours of the exhibitions and activities related to the prehistory, the Middle Ages and the archaeology of Schleswig and Denmark.
During opening hours on weekdays: DKK 850 + entrance fee.
During opening hours at weekends: DKK 1350 + entrance fee.
Inquiries regarding booking of guided tours, please contact haderslev@msj.dk.
Please notice that you have to book your guided tour 2 weeks before.
Childcare institutions and educational establishments can visit the museum on their own and free of charge (although prior booking is required).
Accessibility
All public areas in the main building are fully accessible for wheelchair users and others with reduced mobility.
There is a lift to the exhibitions on the 1st floor.
Disabled access to buildings and installations in the open-air section is difficult.
There is a disabled toilet. A ticket is provided free of charge to guests with a companion card.
Infants
Dogs are not allowed inside the museum, but are welcome in the grounds if kept on a leash.
Please remember to pick up after your dog.
Guide and assistance dogs are welcome inside the museum.
Hunde
Hunde dürfen nicht ins Museum, sind angeleint aber auf den Außenflächen willkommen.
Bitte die eventuellen Hinterlassenschaften aufsammeln.
Führ- und Servicehunde dürfen selbstverständlich gern mit ins Museum.
Opening hours
June - August:
Monday - Sunday 10am - 4pm
September - April:
Tuesday - Sunday 1pm - 4pm
TICKETS
Adults: DKK 60
Children (under 18): free
Students: 20% discount
Club members: free
Groups of 10 or more: 20% discount per person