WELCOME TO
CATHRINESMINDE BRICKWORKS
– a history of brickmaking
in scenic surroundings
Cathrinesminde Brickworks is closed all of 2023. Guided tours is possible - read more below.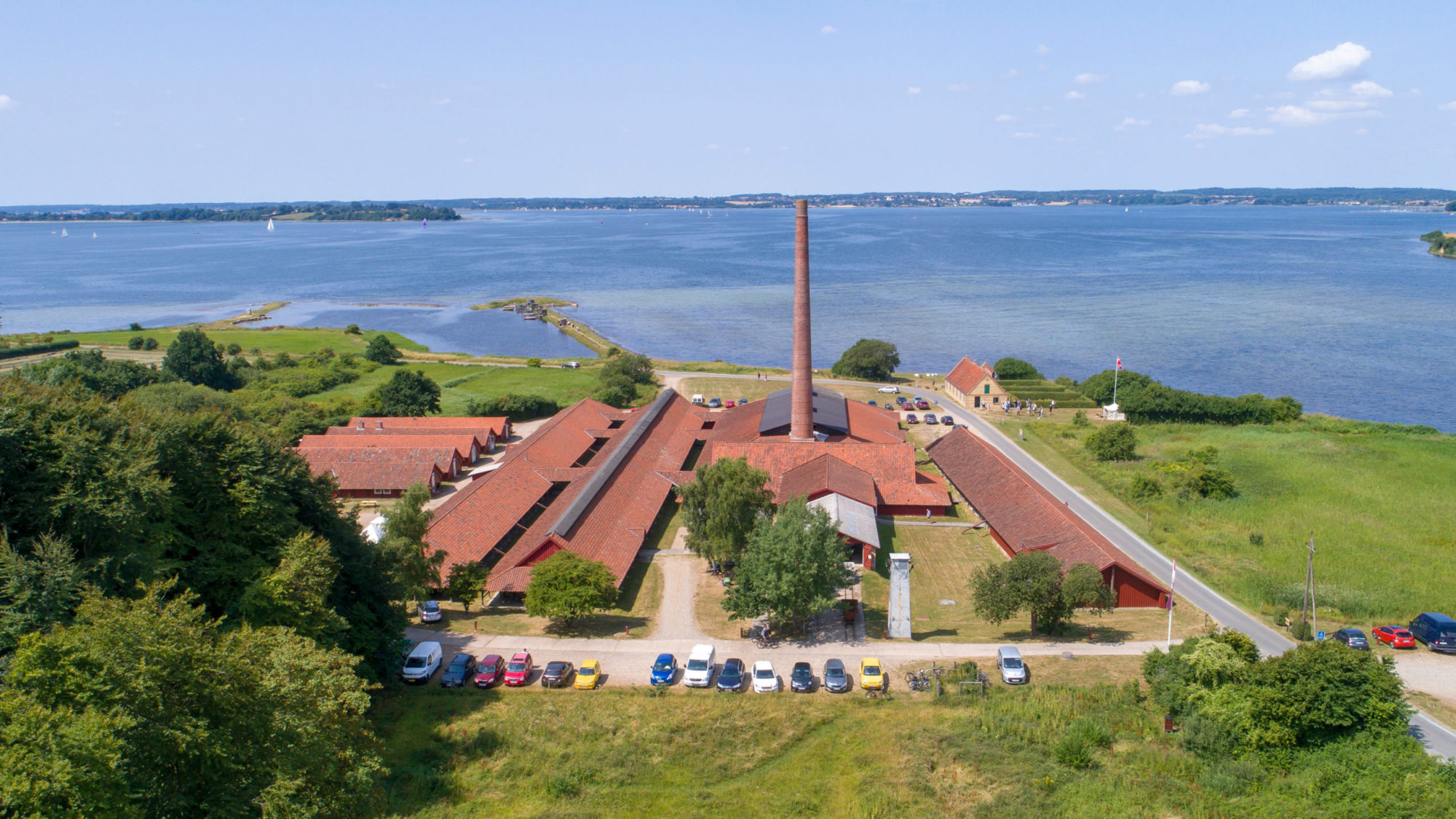 Experience industrial
heritage
Cathrinesminde Brickworks is a well-preserved cultural environment and museum, designated as one of Denmark's most important monuments to its industrial heritage.
The museum tells the story of the brick industry, which flourished around Flensburg Fjord for more than 200 years.
Explore the impressive red-roofed drying sheds, get right up close to the ring kiln and brickwork machinery, step back in time in the recreated workmen's lodgings and learn about life in the small community around the brickworks.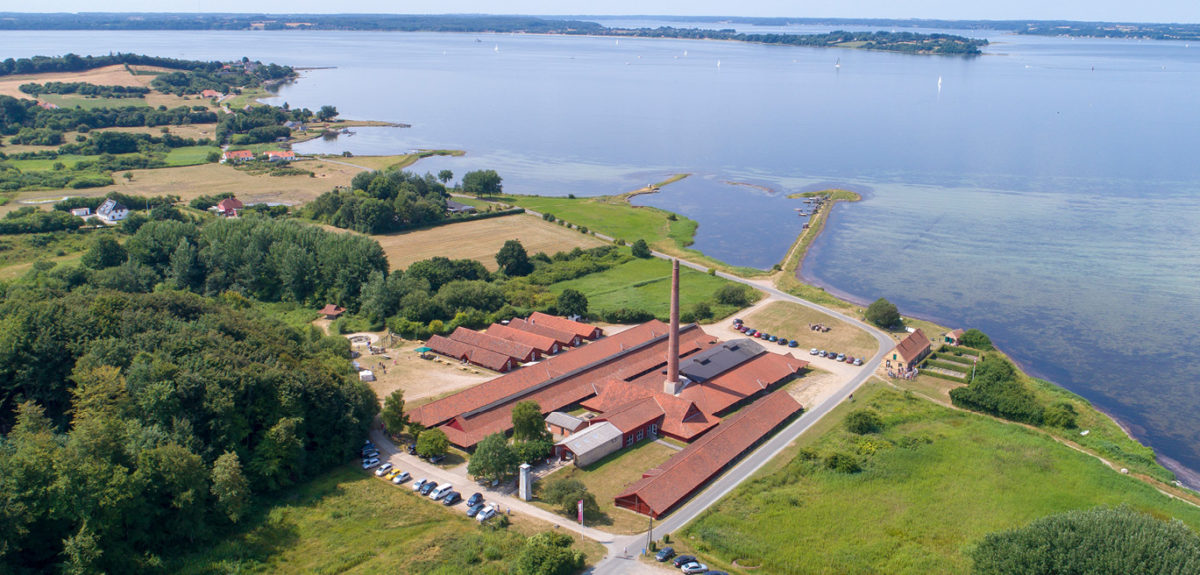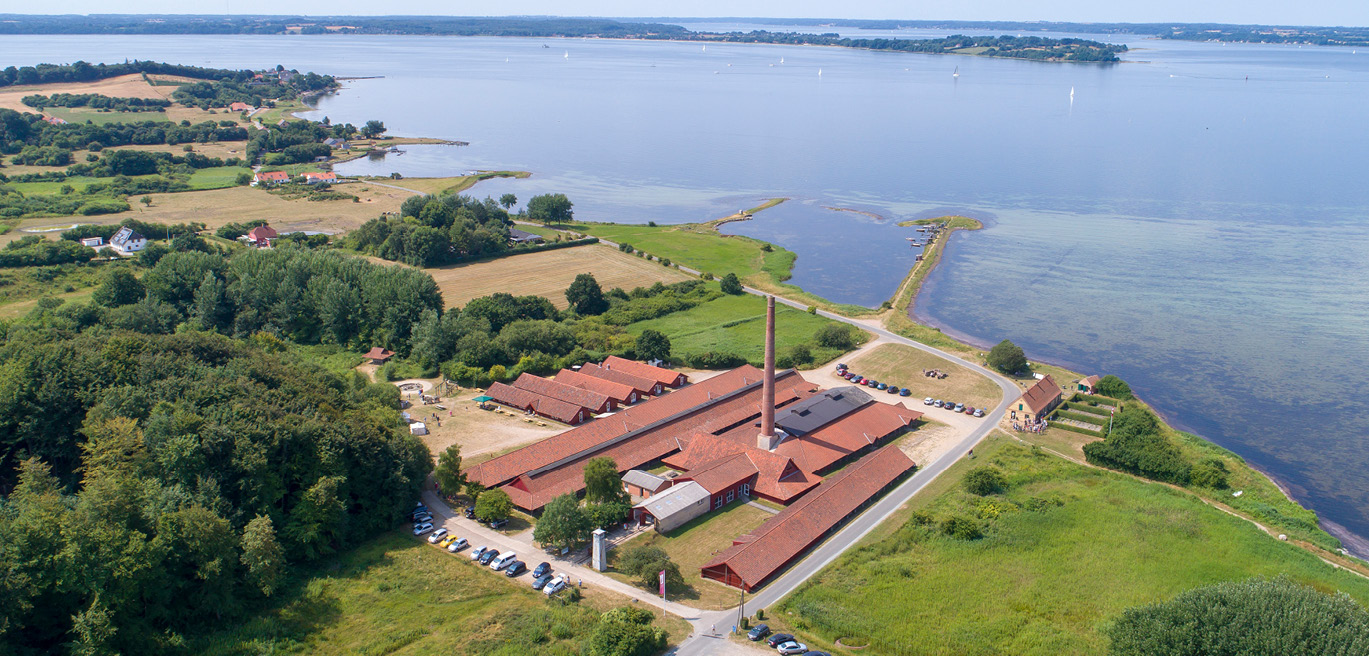 Guided tours
It is possible to book guided tours in the closed periode for DKK 1350.
Inquiries regarding booking of guided tours, please contact sonderborg@msj.dk
Please notice that you have to book your guided tour 2 weeks before.
Parking
Parking by the museum is free and unlimited.
There are also parking spaces for coaches.
Accessibility
The museum grounds are fully accessible apart from a few places where there are steps.
The museum has one wheelchair at its disposal which can be booked in advance.
A few building sections and parts of the large outdoor areas can, however, prove difficult to access for disabled visitors.
There is a disabled toilet. A ticket is provided free of charge to guests with a companion card.
Opening hours
April - May:
Tuesday - sunday 11am - 4am
June - August:
Tuesday - sunday 10am - 5pm
September - october:
Tuesday - sunday 11am - 4pm
Monday in week 42 is open 11am - 4pm
November - March:
Closed
TICKETS
Adults: DKK 50
Children (under 18): free
Students: 20% discount
Club members: free
Groups of 10 or more: 20% discount per person
Experience Cathrinesminde Brickwork come to live 21.-24. Juli 2022
Adults: DKK 80
Children (under 18): DKK 40
Students: DKK 80
Club members: 20% discount