WELCOME TO
GRAM CLAY PIT
Natural history
and palaeontology
Open today
10am - 5pm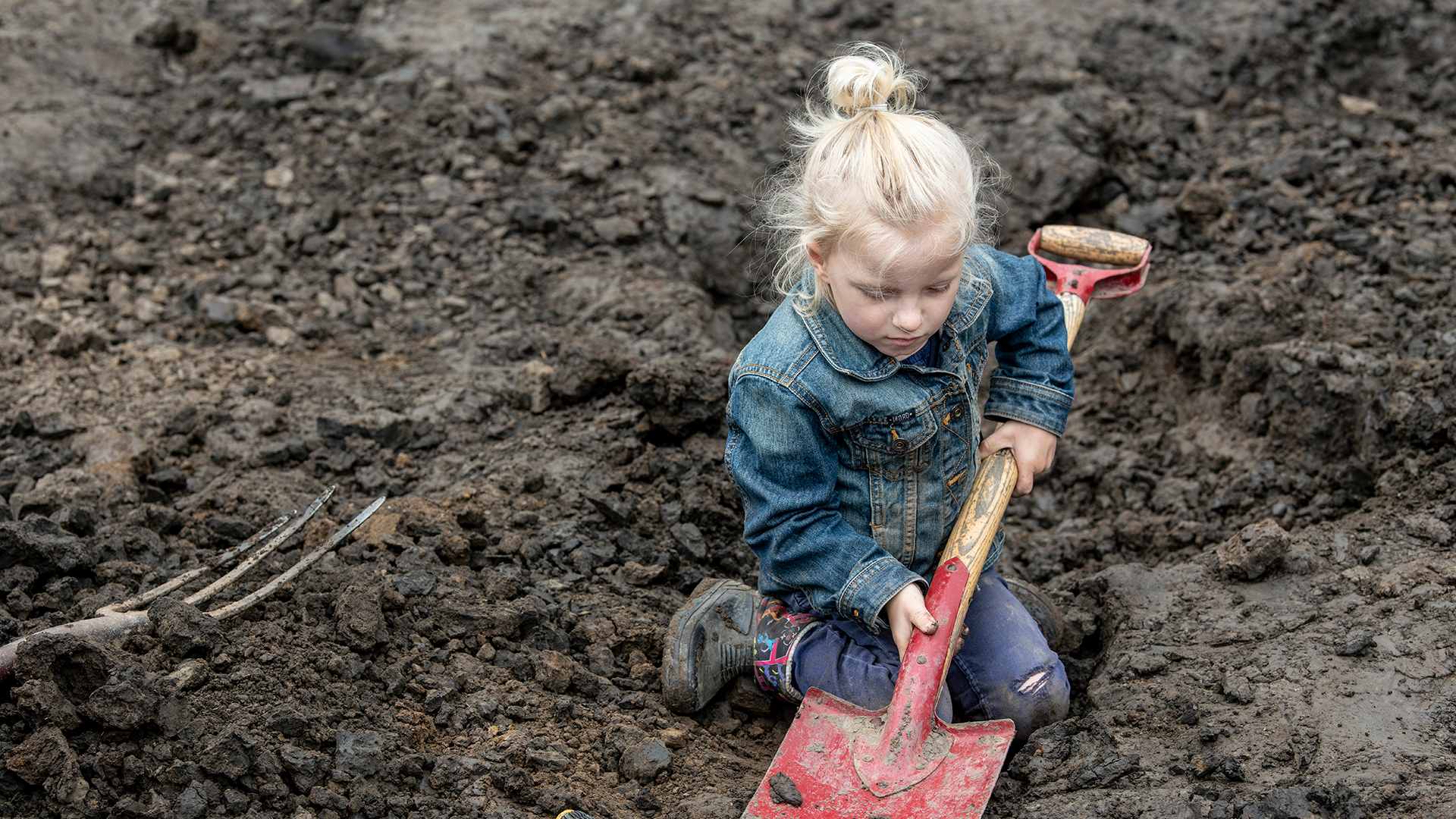 Explore life
in the Gram Sea
Gram Clay Pit is both a palaeontology museum and a clay pit, which is an opening down in the ancient, 10 million year-old seabed.
Fascinating fossils of life in the former ocean are just waiting to be discovered here.
See fossilised skeletons of extinct whales and the remains of giant sharks in the museum's exhibition – along with a large collection of fossils of smaller marine animals that all once lived in the Gram Sea.
Go fossil hunting in the Clay Pit yourself and help the museum by digging for exciting fossils that may provide us with new information about the ancient sea.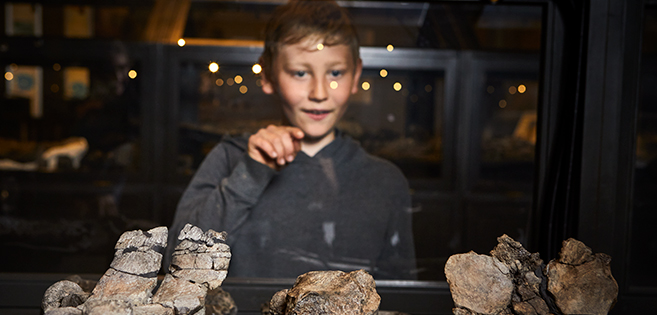 Parking
There is free unlimited parking next to the museum, including parking space for coaches.
Food and drink
Indulge in a snack or treat yourself to a cup of coffee and a cake in the clay pit café with its friendly, relaxed atmosphere.
The museum's exploration of past wildlife and whales and their origins is the continuation of a centuries-old scientific tradition.
In the café some of the pioneers and flamboyant personalities in this field are presented.
Guided tours
During opening hours on weekdays: DKK 850 + entrance fee.
During opening hours at weekends: DKK 1350 + entrance fee.
Inquiries regarding booking of guided tours, please contact gram@msj.dk.
Please notice that you have to book your guided tour 2 weeks before.
Childcare institutions and educational establishments can visit the museum on their own and free of charge (although prior booking is required).
Accessibility
The museum is located in a new building, which is fully accessible and equipped with a disabled toilet.
If you use a wheelchair or walk with difficulty, you can park close to the entrance after which you have unhindered access to the whole museum.
The clay pit is difficult to access in a wheelchair. It is possible, however, in a wheelchair, to get right up to the pavilion at the edge of the clay pit.
From there it is possible to be close to the people digging and thus take part in the experience.
Infants
The museum and the pavilion in the clay pit are accessible with a pram.
Baby changing facilities are next to the toilets.
Dogs
Dog are allowed in the museum and the clay pit if they are kept on a leash.
Please remember to pick up after your dog.
Opening hours
April - October:
Monday - sunday 10am - 5pm
November - March:
Closed
Tickets
Adults - museum only: DKK 85
Children (under 18): DKK 40
Children aged 0-6: free
Students: 20% discount
Club members: free
Groups of 10 or more: 20% discount per person