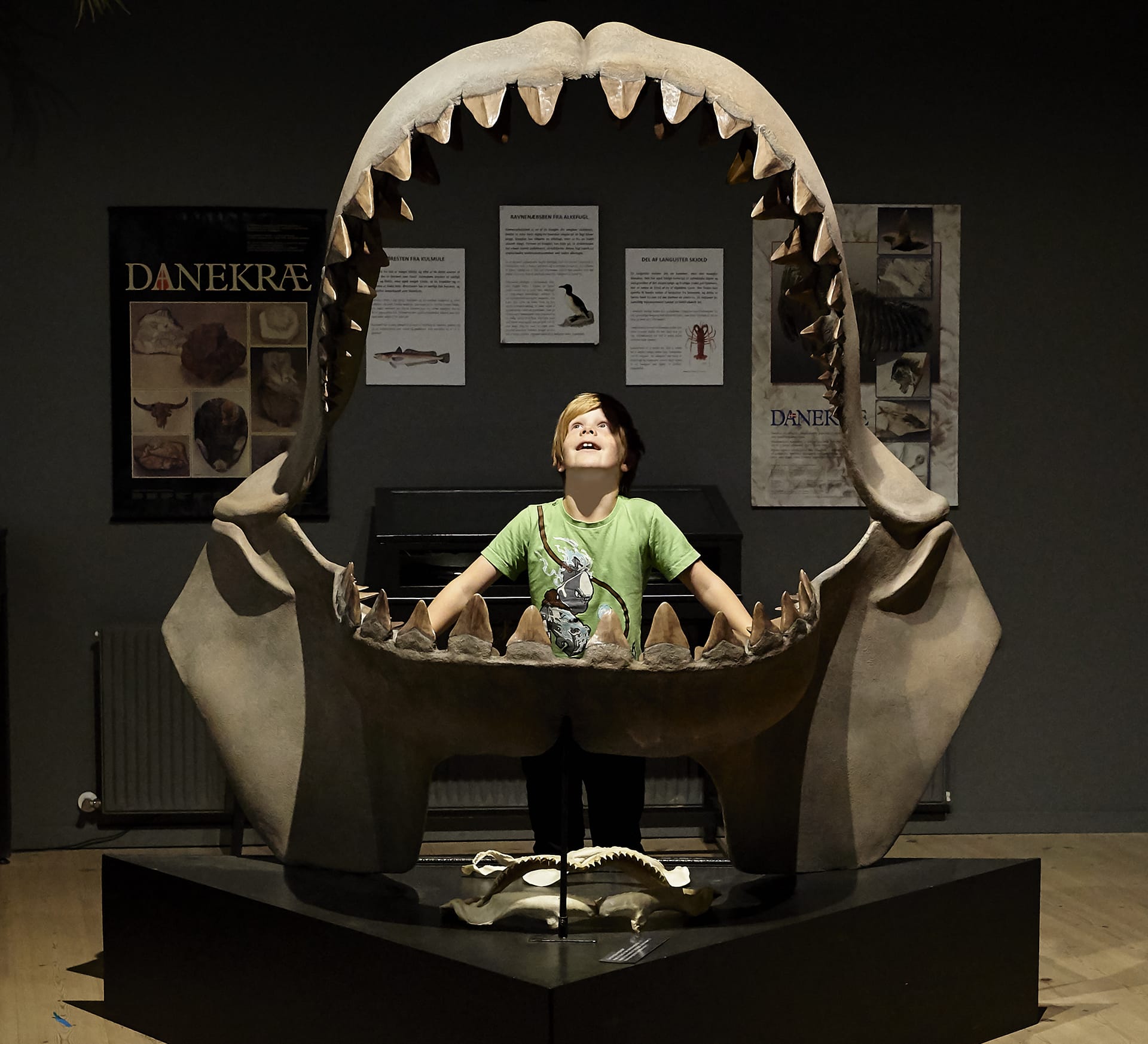 Gram Clay Pit - Palaeontology
Open today
10am - 5pm
Gram Clay Pit - Palaeontology
Visit the museum of natural history in Gram where you can dig out your own fossils and keep what you find. See also the magnificent exhibition of fossilised sea creatures and let yourself be stunned at the sight of Denmark's biggest skeletons, which are those of extinct whales.
Remember your rubber boots when you go right down to the old seabed in the museum's clay pit, where fossilised predator snails, crabs and shark teeth are waiting to see the light of day for the first time in 10 million years. Inside you can enjoy the refreshments of the café while you inspect your finds. Learn something new while getting your fingers dirty.
Visit us
GRAM CLAY PIT - PALAEONTOLOGY
LERGRAVSVEJ 2
DK-6510 GRAM
gram@msj.dk
Tel.: +45 65 37 08 06
Inquiries regarding booking guided tours or rooms, and their prices, can be made by contacting the Museum by email:
From June 27 until August 9, 2020 there is a 50% discount on the price of our entrance tickets. This discount cannot be combined with others. Does not apply to fossilhunting.
Adults - museum only: DKK 50
Children (under 18) - museum only: free
Students: 20% discount
Club members: free
Groups of 10 or more: 20% discount per person
Fossil hunting: adults and children (aged 7-17): DKK 30. Children aged 0-6: free
Combi ticket: adults: DKK 70
Combi ticket groups: DKK 60 per person
April - October: Monday - Sunday - 10am - 5pm
November - March: closed