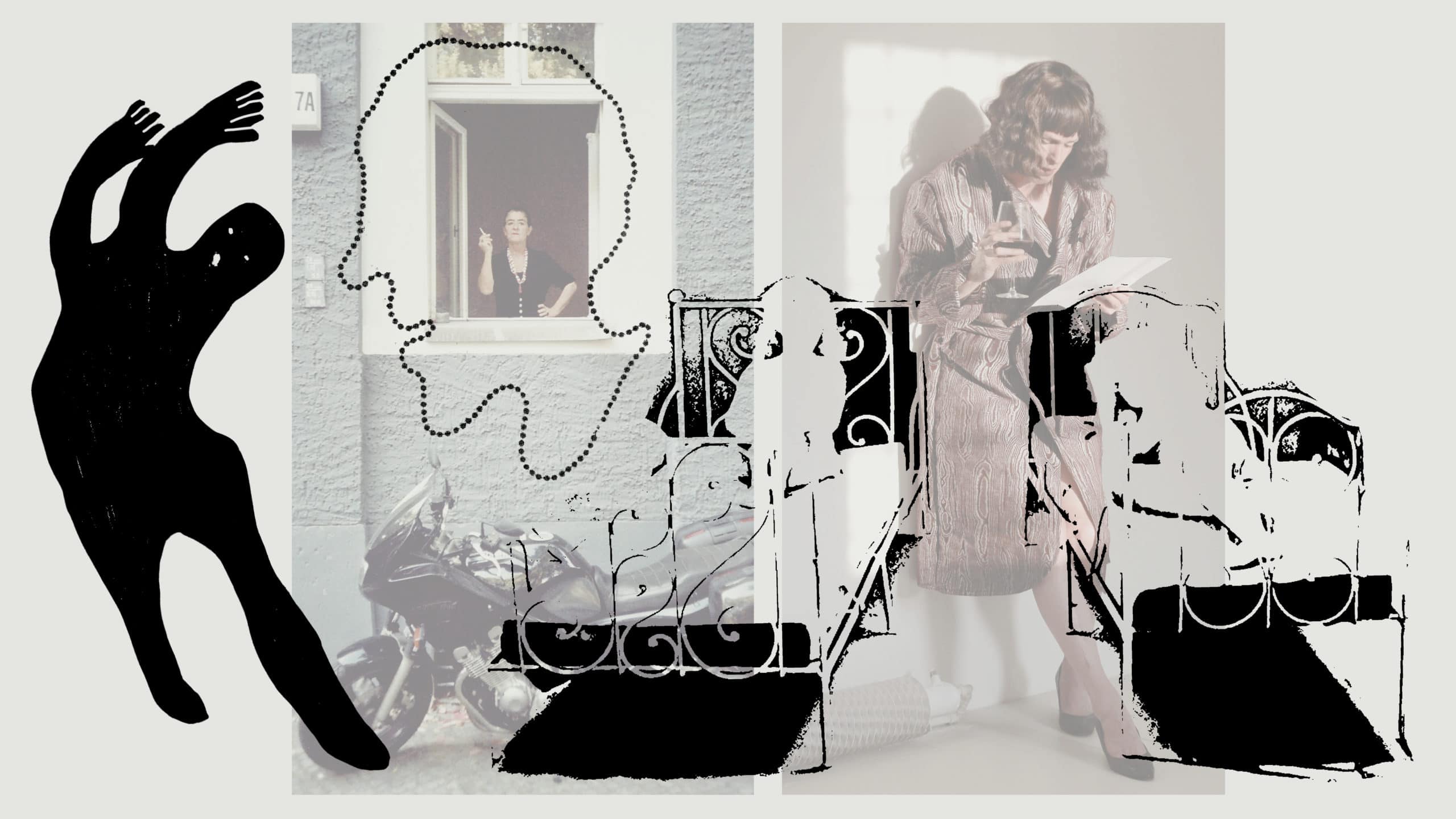 A joint exhibit by Ursula Reuter Christiansen and Adam Christensen at the Art Museum in Tønder
The exhibition Bedtime encompasses works by the artists Adam Christensen and Ursula Reuter Christiansen. At first glance, the two artists have nothing in common. Ursula Reuter Christiansen is a generation or two older than Adam Christensen. She grew up in Germany's oldest city, Trier. He grew up in the Southern Jutland railway town, Vejen. However, both artists have taken it one step further than most, in life and in their artwork. Ursula Reuter Christiansen and Adam Christensen's sensitive positions quiver with vulnerability and honesty: they are cut from the same cloth.
In this exhibition, the audience is invited to join their expressive universe of dreamscapes, childhood memories and identity, in both older works, and works created specifically for the exhibit at the Art Museum in Tønder.
The title, Bedtime, hails from the work both artists have done with beds, bedrooms and the intrinsic sensation of various portrayals of childhood, innocence, sexuality, anger, gender identity, duality and burdens. They are acknowledged for their expressive works, which originate from personal experiences clothed in fiction.
The official opening of the exhibition is 9 June, at 3-5PM.
Everyone is welcome to attend.
Biographies:
Ursula Reuter Christiansen (B. 1943, Trier, Germany).
Trained in 1969 as a student of Professor Joseph Beuys (1921-1986) from the Art Academy in Düsseldorf. Has lived in Askeby on the Danish island, Mon, since 1969. Professor at the Art Academy in Hamburg (HfBK) 1992-97, and professor of painting at the Royal Danish Art Academy in Copenhagen 1997–2006. Along with Henning Christiansen (1932-2008) she represented Denmark at the Venice Biennale in 2001.
Since 1971, she has created art using various work forms including performance, video, installation, sculpture and painting. In 2002, Ursula Reuter Christiansen received the Thorvaldsen Medal – the highest distinction given by the Academy to an artist of the free arts.
Adam Christensen (b. 1979, Aylesbury, England; grew up in Vejen, Denmark).
Educated at the European Film College in Ebeltoft and Goldsmiths, London, finished in 2007. In the early 2000s, Christensen was a member of the performance troupe, Dunst. He lives in London and has displayed his work in national and international settings. Latest in the solo exhibition, Küss mich, bevor du gehst (Kiss me before you leave) at Kunstverein Harburger Bahnhof, Hamburg, 2021, and Overgaden, Copenhagen, 2018. He also participated in the Baltic Triennale 13, ICA in London and Performa 11 at the New Museum in New York.
In 2021, Christensen received the Danish Arts Foundation's three-year work scholarship and, in 2022, Aage & Yelva Nimbs Foundation's honorary scholarship.
Bedtime
-
The Art Museum in Tønder
Wegners plads 1 6270 Tønder
Voksne
105 DKK
Børn og unge under 18 år
Free
Studerende
20% discount
Grupper på min. 10 personer
20% discount